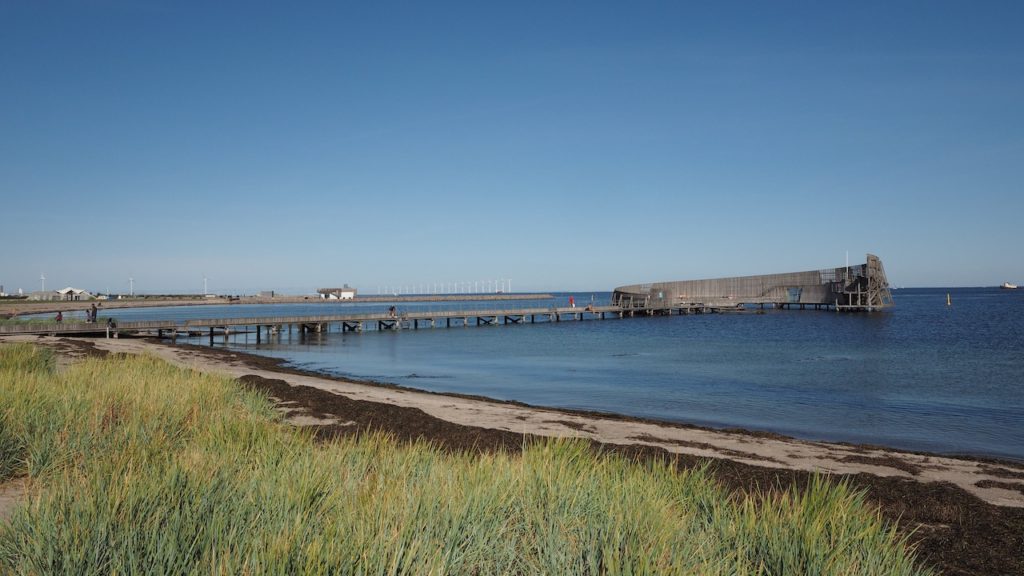 Architect
White arkitekter AB
Type of Area
Outdoor public swimming pool or lido
Land/water interaction
Pier
Sandy beach
Bridges
Built Environment Types
Moderately built
Moderate green
Scale of Impact
District/ neighbourhood
Intervention Scale (Spatial)
Single object
Project Types
Urban design
Seafront development
Infrastructure
Urban/ Rural
Sub-urban area
Visibility and Openness
Fully open
Full horizon
The Snail in the Sea
This structure which provides sheltered access to the sea at Kastrup beach, Copenhagen, was completed in 2005 to designs of White Arketekter of Sweden. It has become affectionately known as 'The Snail' and consists of a circular raised enclosed platform and a pier leading out to it, a new beach and a service building containing toilets and accessible changing facilities set into the circular structure.
All functions provided are therefore incorporated into the one structure. The idea of the form was a response to the exposed north-facing beach where shelter is needed; the wooden pier meets the bathing structure and continues into the south-facing circular enclosure, gradually rising above sea level and ending in a 5m high diving platform. The circular shape creates a focused interior that provides shelter from the wind and the perfect protected retreat for swimming and sunbathing.
A continuous bench runs along the inner pier wall, providing lots of seating for resting and relaxation. It was designed to be fully accessible and inclusive, open at all times (it is illuminated at night and free of charge. It is constructed of an extremely durable African hardwood called azobé. For disabled users it is possible to make use of special wheelchairs to go into the water for a swim. The site was a former brownfield and lies close to the Amager beach park described elsewhere on this site (link).
The main approach to the design of this intervention was to "bring the land into the sea", and the intervention does this by providing access to deeper water away from shallow beaches. It therefore enables many ways to enjoy water in a controlled and overlooked site and at the same time creating an environment fully surrounded by the sea.
Good Accessibilty to the "Snail"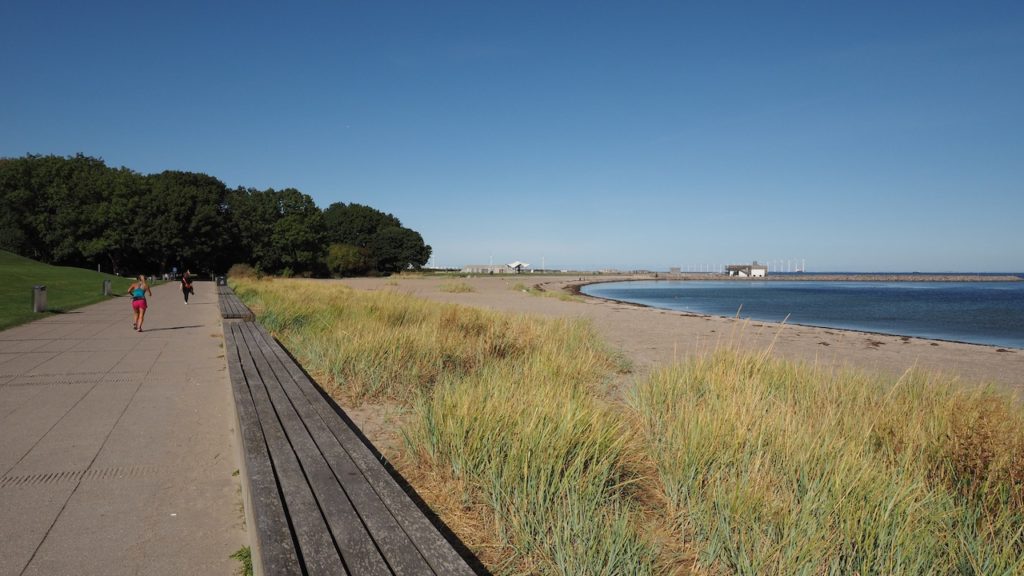 Perception and Meaning
Accessibility
Place identity
Imageability
Health and Wellbeing
Place affordance
Increases physical activities
Sense of being away
Interaction with Water
Visual
Tactile: Fully in water