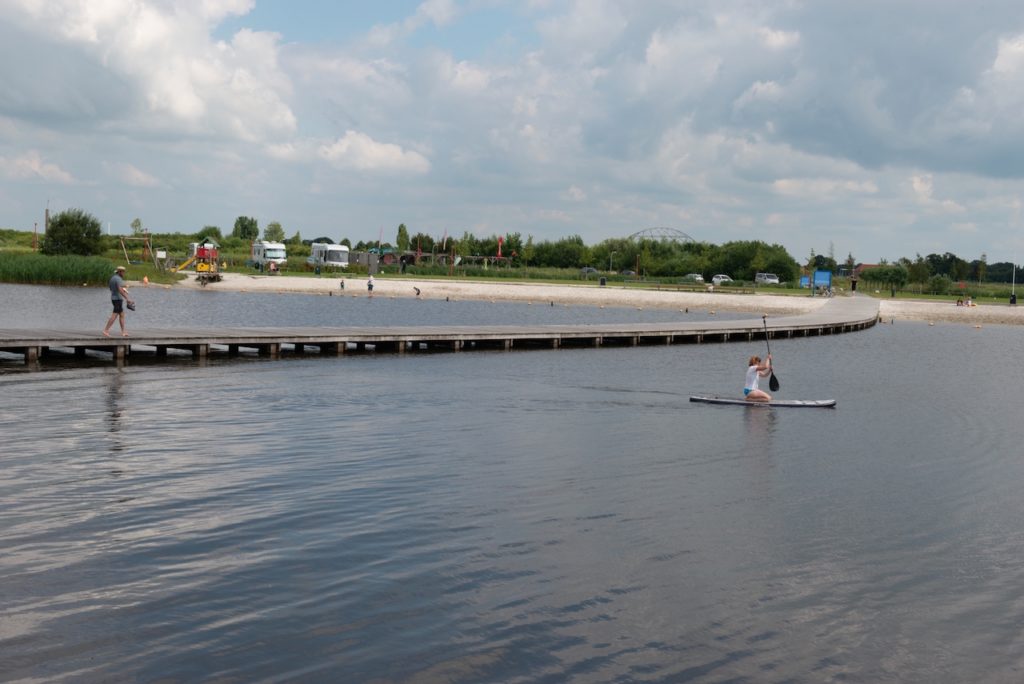 Architect
MDLandschapsarchitecten
Type of Area
Artificial lake
Land/water interaction
Marina
Bridges
Sandy beach
Built Environment Types
Low built
High green
Scale of Impact
Place
District/neighbourhood
Regional
Intervention Scale (Spatial)
Moderate site
Project Types
Lakefront development
Outdoor recreation
Urban/ Rural
Sub-urban area
Visibility and Openness
Party enclosed
Partly contained view
From agricultural land to lake
The Havenkwartier Blauwestad marina is situated in the Oldambtmeer nature reserve, a lake created on former arable land. This 8 km2 lake is flooded to a minimum depth of 1.10m making it suitable for small boats, canoes, rowing boats and surfboards. The Havenkwartier Blauwestad is on the south side of the lake, and three further marinas are situated to the north. The marina and harbour building creates a centre for the Blauwestad harbour area and is part of a project to create a place of interest for tourists and an owner-designed residential area.
The beach forms a semi-enclosed bay that provides a safe swimming area. It is connected to the harbour by a 100-metre long wooden bridge for pedestrians and bicycles and ensures access from the nearby residential area. The beach also includes a grassed area for sunbathing.
The setting for the harbour area has been designed as a hybrid garden and dune to enhance the natural look of the place and to provide a fluid transition from the paved area giving it an inviting appearance. The site also features a waterside terrace, restaurant and a promenade. The harbour watchtower also offers superb views across the lake.
The special character of the wetland can be experienced by bike, boat or on foot. There are opportunities to see the Konik horses, Scottish Highland cattle and many plants and animals in the diverse swamp and forested areas around the Blauwestad. There is also the opportunity to participate in numerous events, festivals, performances and expositions that contribute to the rich cultural lifestyle of the area.
Perception and Meaning
Knowlegeability
Legibility
Sense of place
Accessibility
Place identity
Health and Wellbeing
Place affordance
Restorativeness
Increased physical activities
Increases socialisation
Sense of being away
Interaction with Water
Visual
Tactile – fully in water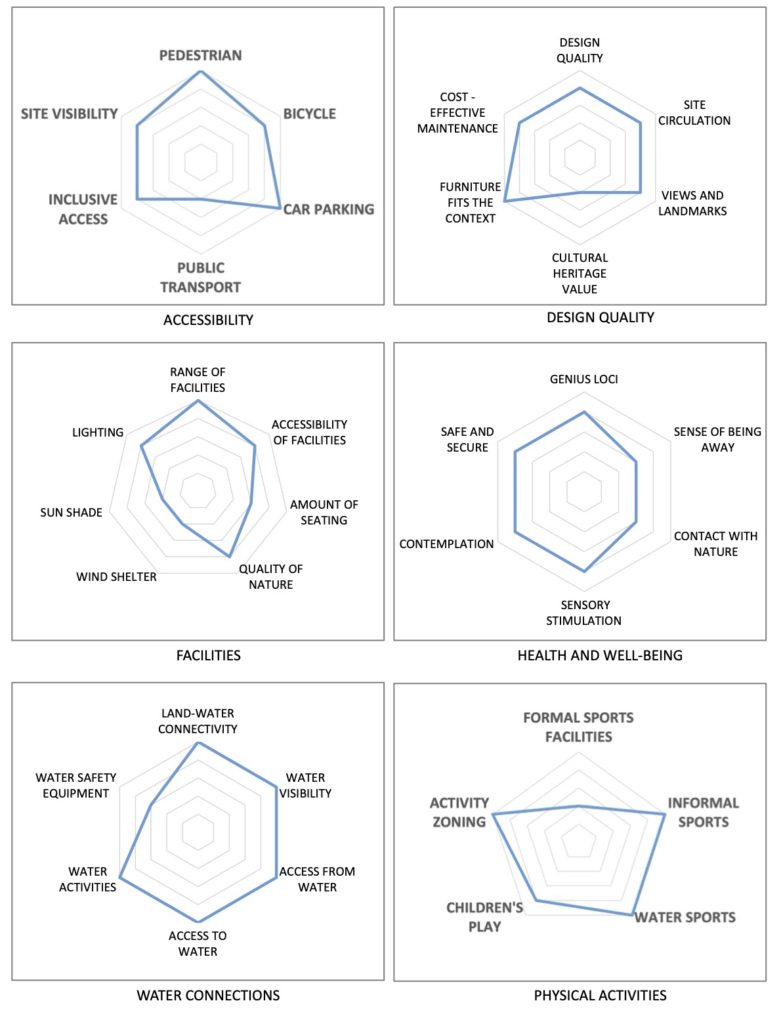 The bridge for pedestrian and bike use provides access to residential areas. However, there is a lack of safety rails on the bridge. Car parking space is available but there is a limited access to public transport, thus limiting access to the area to those with cars or to local residents. It is easy to use and very inclusive, with shallow safe water and gentle shelving beach.
The design quality is generally high but there is little connection to cultural heritage – it is a newly constructed lake. It is an exposed site with little sheltering vegetation, although this could improve over time.
Overall, the design provides good and safe access to the water and informal sports in terms of boating and swimming. The project thus enhances the local residents' connectivity to the water and green areas and provides them with a range of potential sporting and recreational activities. Water access and activities are especially strong in this project. Formal sports are not prominent however.