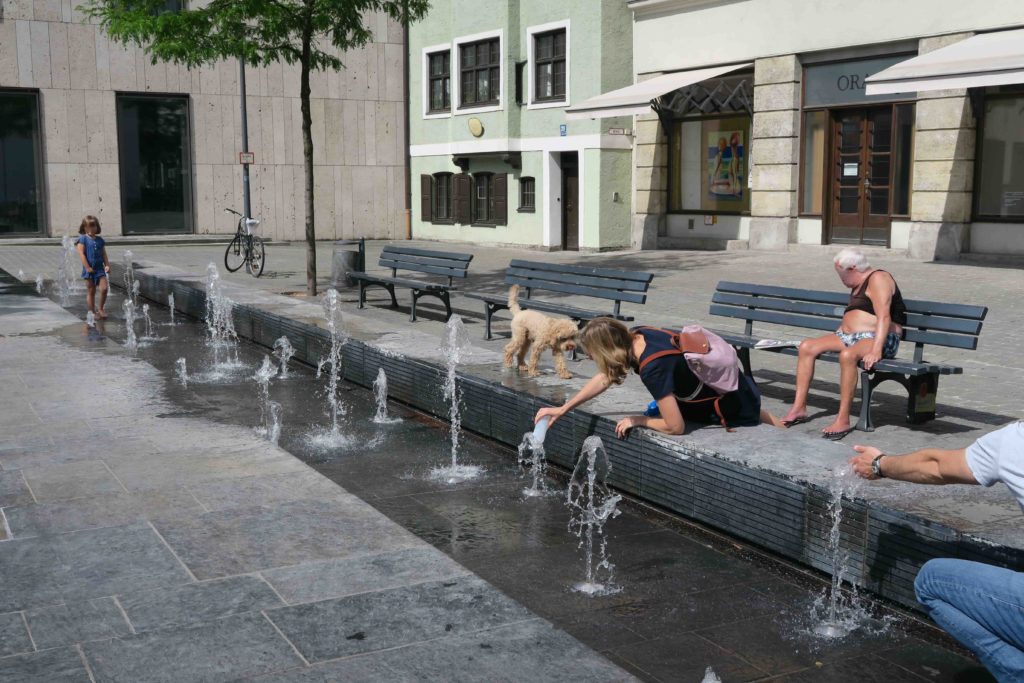 Architect
Regina Poly, Berlin
Thomas von Thaden, Berlin
Type of Area
Ornamental water feature or fountain
Land/water interaction
Fountains
Built Environment Types
Completely built
Scale of Impact
Block
District/ neighbourhood
Intervention Scale (Spatial)
Small site
Project Types
Outdoor Recreation
Public green space regeneration
Urban design
Urban/ Rural
Urban core
Visibility and Openness
Fully enclosed
Fully contained view
Jewish cultural space in the heart of Munich.
St. Jacob's Square, situated in the centre of Munich, was a major marketplace until the 19th century. It was destroyed during World War II and only partially restored after the war to serve as a temporary car park. It remained largely derelict until 2007 when it was redeveloped in conjunction with the Jewish community to provide a Jewish Centre and a permanent Jewish museum. The site represented a symbol of reconciliation and provided a space for the Jewish community in the heart of Munich.
Landscape architects formulated their design by creating a variety of gathering places based around the spaces created by the positions of the buildings. The square is a favourite place for children as it provides integrated sand boxes and play equipment. The main attraction is a rectangular water feature with benches set around it, consisting of 30 floor-level jets set in a slate-clad surface. The use of contrasting colour for the flooring surfaces compared to the adjacent building colours give a distinctive definition to the space. The large paving slabs also gives the impression of a broad unified space. The positioning of the benches facing towards the fountain, clearly demonstrates the importance of the feature.
The space is used by the people as a place for strolling, playing and relaxing. It is a culture orientated space that attracts passers-by and provides a perfect meeting place. This place also offers a diverse, public cultural program with readings, lectures and concerts. The religious community organise public guided tours, group tours and guided tours for school classes in the Jewish centre.
Perception and Meaning
Place identity
Imageability
Legibility
Accessibility
Knowledgeability
Health and Wellbeing
Restorativeness
Place affordance
Increases socialisation
Better environmental perception
Interaction with Water
Visual
Tactile – Partly in Water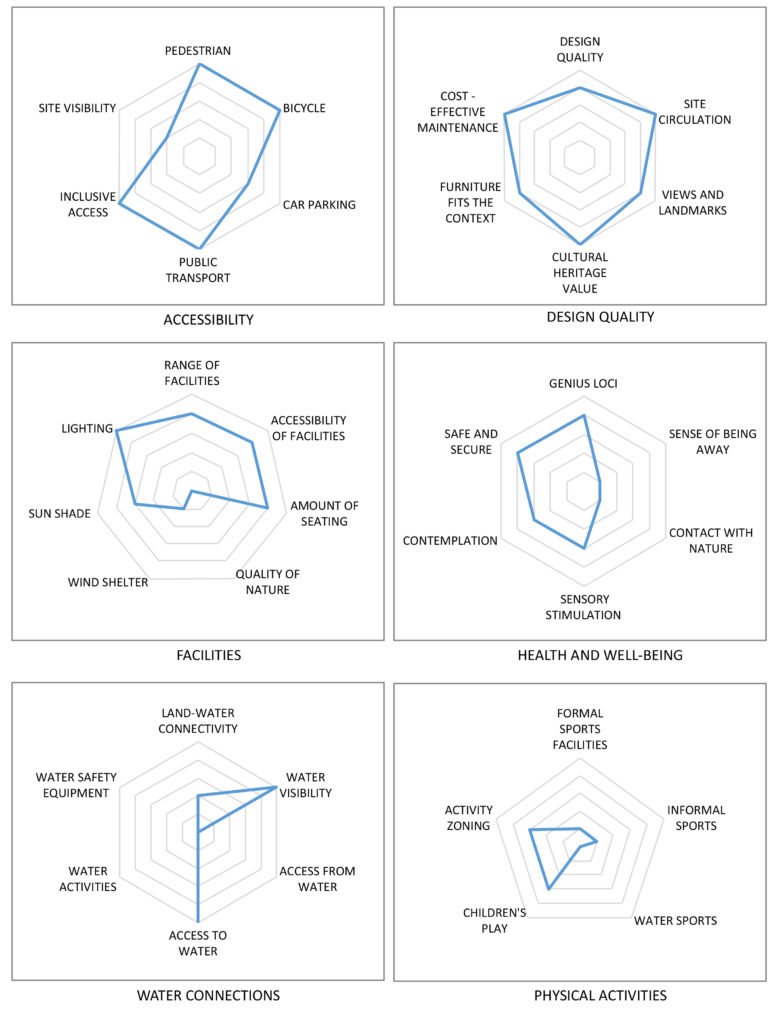 As a city centre site, the ratings for accessibility are generally excellent apart from site visibility and car parking, which is usual for city centre sites, particularly as the site visibility is hampered by its proximity to buildings. Overall the design quality is good and in keeping with its remit as a centre for Jewish culture and a remembrance site.
The site is lacking in natural features with just a few trees set into the plaza paved area. Sun and shade is only provided by the buildings and not in the seating area.
Health and well-being potential is generally rated well, reflected in its focus as a centre for the Jewish community; however, there is very little sense of being away or contact with nature due to its city centre location and lack of natural features incorporated into the design.
Access to the water and water visibility is excellent but other features are absent, which is understandable as a fountain area, which is also reflected in the low range of physical activities available.