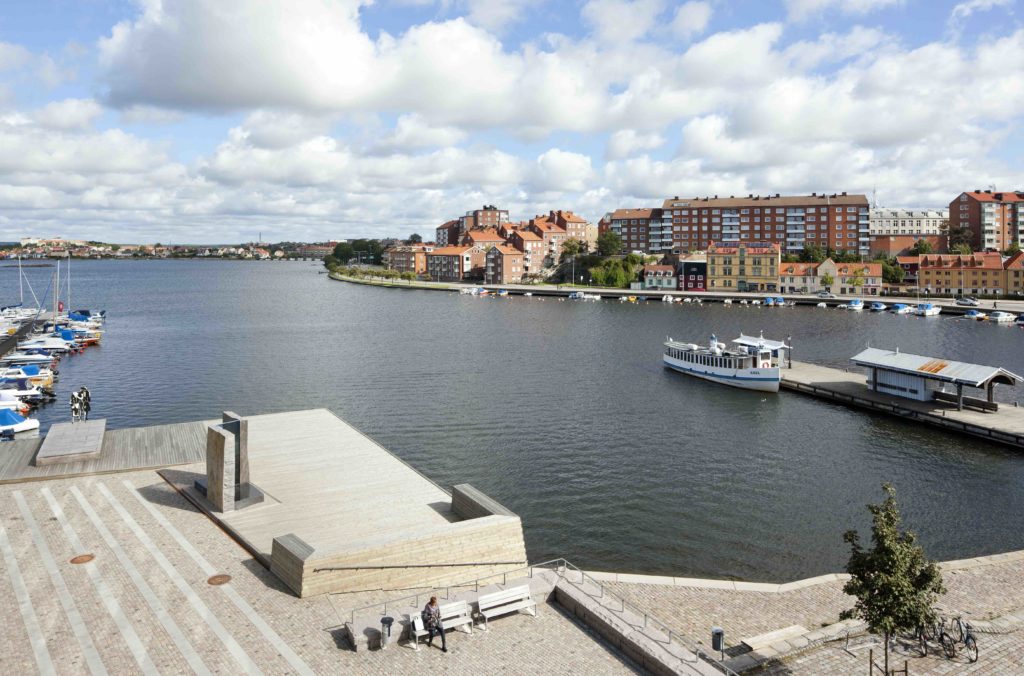 Architect
Thorbjörn Andersson
Type of Area
Sea
Land/water interaction
Harbour
Ripraps
Pier
Built Environment Types
Highly built
Low green
Scale of Impact
District/ neighbourhood
City
Intervention Scale (Spatial)
Moderate site
Project Types
Urban waterfront restoration
Public green space regeneration
Urban design
Urban/ Rural
Urban core
Visibility and Openness
Fully enclosed
Fully contained view
Transformation of a Former Fish Market.
The southern Swedish city of Karlskrona was built in the 17th century on a group of islands surrounded by the water of the Baltic sea. The Unesco World Heritage site was originally designed as an important naval base.
This small-scale intervention on a former fish market plaza aimed to reconnect the city to its historic waterfront and bring urban life back to the area. The Fisketorget Plaza faces the sea and provides an uncluttered space so as to avoid competing with the impressive views over the water towards the archipelago.
The plaza offers a revitalised recreational area with sitting areas, secluded corners and trees. The wooden sun deck with its seating is ideal for sunbathing and gazing out to sea.
The granite and glass sculpture, "Doldrums" by the artist Pål Svensson, has also become a point of attraction.
The plaza is brick paved and the clean and uncluttered walkways with a wide ramp to a lower level ensure accessibility for a wide range of users and activities, including bird watching, walking, cycling, meeting people and picnicking.
Perception and Meaning
Place identity
Imageability
Sense of place
Focal point
Legibility
Health and Wellbeing
Restorativeness
Aesthetic experience
Place affordance
Increases physical activities
Better environmental perception
Interaction with Water
Visual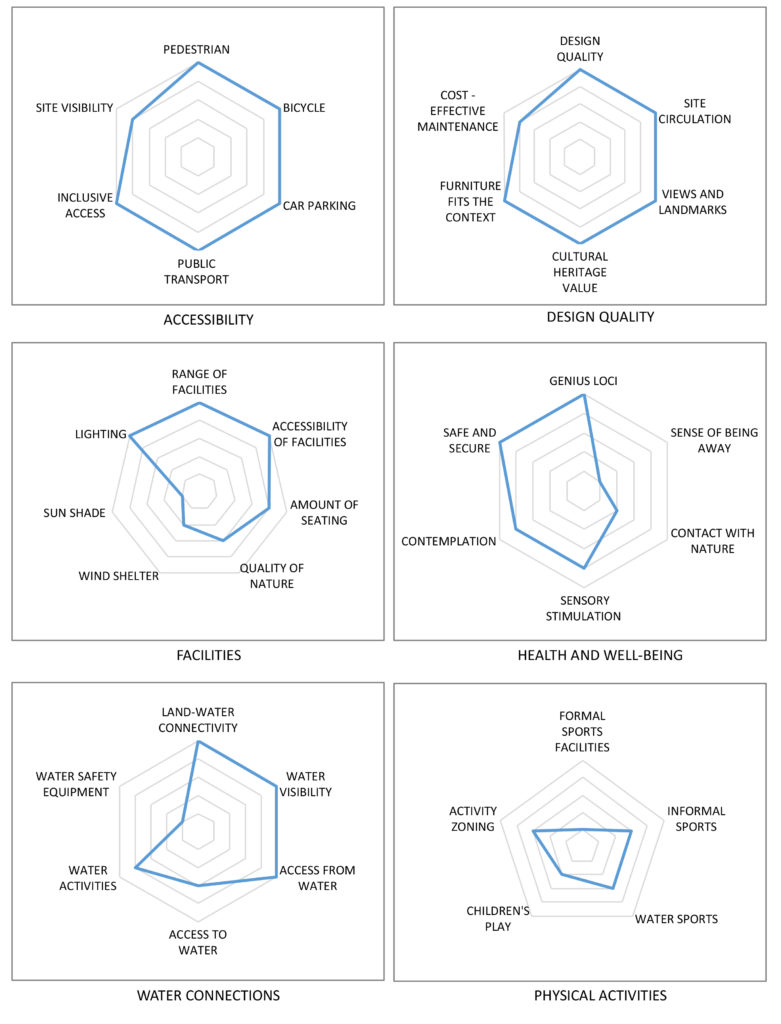 The ratings show the accessibility of this site is excellent due its wide and uncluttered walkways with ramps that ensure accessibility for wheelchair and pushchair users. The design quality is also generally excellent as it links the city to its historical past as a city by the sea. Site circulation is also good. The site facilities are generally good but it lacks shade and wind protection due to its open character.
Health and well-being opportunities are also rated as generally excellent but the sense of being away and contact with nature is low due to its built environment and location close to the city centre.
Access from the water is good but to the water is low, which is to be expected due to it being a former port and still maintained as a place for boats. The lack of sporting facilities means that it scores lower as a site for physical activities, although there is space for jogging and cycling.